Sarah Wagner
Myths, Magic, and Mayhem
Welcome Readers! However you found me, I hope you'll find something interesting to read! In my various books, I've got monsters, monster hunters, magic users, machines, soldiers, fairies, satellites, spaceships, and dragons so maybe there's a little something for everyone.
Coming this December, be on the lookout for Christmas in Bear Ridge from Boroughs Publishing Group.
Sometimes it takes a little magic and a Christmas wish to see beyond tomorrow, but it takes love to see forever.
I have two paranormal romance novels:
Hunter's Crossing
and
Eldercynne Rising
, a heroic fantasy novel:
Guardian of the Gods
, and a science fiction short story collection:
Hardwired Humanity
currently available. Be on the lookout this holiday season for a sweet myth and magic romance in Christmas In Bear Ridge.
I have also just opened up an Etsy shop for all the strange or geeky things I make - The Crow & Dragon has a little bit of everything but, if you've ever wondered what I do with my time when I'm not being a writer, that would be it!
Keep an eye on my calendar if you want to come get a book signed or take a look at whatever's on the table for the day!
---
Powered by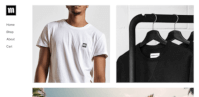 Create your own unique website with customizable templates.